BC Children's Hospital and University of British Columbia researchers, Dr. Michael Kobor and Dr. Yvonne Lamers, are leading two new international projects investigating the relationship between diet, the epigenome and health thanks to almost $900,000 in funding from the Canadian Institutes of Health Research (CIHR).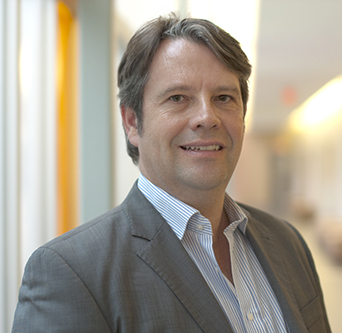 These projects – the only two awarded funding through CIHR's Team Grant: Nutrition and the Epigenome competition in January, 2019 – will further research in the emerging field of epigenetics and contribute to the development of new approaches to improve care for nutrition-related diseases and better understand how to help kids in BC and beyond live long, healthy lives. Both projects were submitted as part of the Joint Program Initiative (JPI) Healthy Diet Healthy Lifestyle (HDHL) call for Biomarkers for Nutrition and Health.
In epigenetics, researchers investigate how an individual's experiences, diet, environment and more, can influence whether genes are "turned on" or "turned off" – potentially impacting critical stages of development in early infancy and lifelong health.
Dr. Kobor received $445,400 over three years for his project "NutriPROGRAM." Through this project, Dr. Kobor and researchers in Germany, Netherlands, Spain and the UK are working to discover how the diets of young children can change their metabolism and health later in life.
"If we can pinpoint how nutrition during infancy makes its mark on DNA, we can better assess a child's potential health risks later in life," says Dr. Kobor. "We are thrilled to have the opportunity to utilize these international collaborations in the pursuit of additional projects and research excellence here at BC Children's Hospital Research Institute."
Dr. Kobor is the lead of the Healthy Starts Research Theme, and an investigator at BC Children's Hospital. He is also an investigator at the Centre for Molecular Medicine and Therapeutics, a professor in the UBC Department of Medical Genetics, Sunny Hill BC Leadership Chair in Child Development, and Tier 1 Canada Research Chair in Social Epigenetics.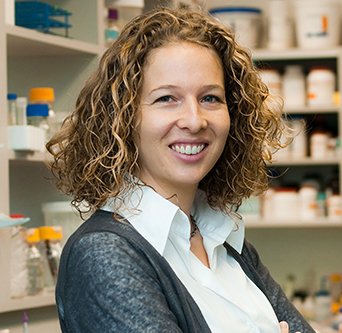 Dr. Lamers is the international lead for the project - "EpiBrain: Epigenetic effects of B-vitamins on brain health throughout life: scientific substantiation and translation of evidence for health-improvement strategies." CIHR contributed $450,000 of around $1 million internationally over three years. Together with colleagues in the UK and Spain, Dr. Lamers is investigating how B-vitamins in the first 1000 days of life can change the epigenetics related to cognitive development and brain function in childhood. Her project will also investigate how B-vitamin nutrition in later life impacts brain function, and how much this is related to epigenetic mechanisms, taking an across the lifecycle approach.
"Vitamins such as B12 and folate can influence the extent to which genes in our brains are turned on and by how much," says Dr. Lamers. "We hope to understand this process better so we can advise parents and older generations on how best to eat for a healthier brain."
Dr. Lamers is an investigator at BC Children's Hospital, Tier 2 Canada Research Chair in Human Nutrition and Vitamin Metabolism, and Associate Professor in Human Nutrition at UBC.