Congratulations to the BC Children's, BC Women's and University of British Columbia doctoral students who were awarded a prestigious 2020 Vanier Canada Graduate Scholarship from the Canadian Institutes of Health Research (CIHR), the National Sciences and Engineering Research Council of Canada (NSERC) and the Social Sciences and Humanities Research Council (SSHRC).
Congratulations to: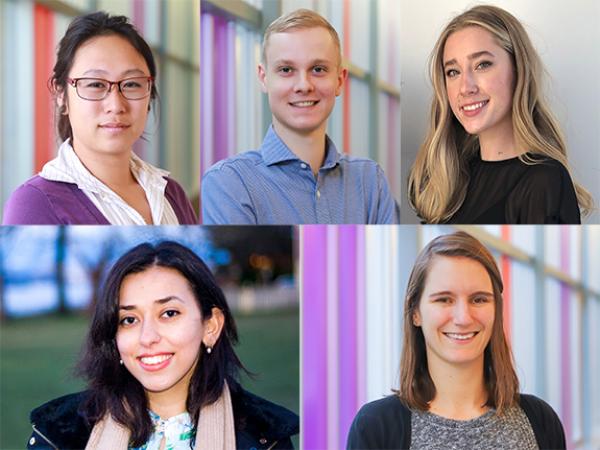 Maggie Woo Kinshella – Supervisors: Dr. Rajavel Elango and Dr. Sophie Moore – Research Proposal: "Investigating the relationship between maternal diet and pregnancy hypertension in sub-Saharan Africa."
Jacob Stubbs – Supervisors: Dr. William Panenka and Dr. William Honer – Research Proposal: "Longitudinally evaluating the impact of traumatic brain injury on the brain structure and health of individuals who are homeless and precariously housed."
Ellen Jopling – Supervisor: Dr. Joelle LeMoult  – Research Proposal: "Understanding Socioemotional Well-Being Across the Adolescent Transition."
Sara Hosseinirad – Supervisors: Dr. Guy Dumont and Dr. Maryam Kamgarpour  – Research Proposal: "Automated Closed Loop System of Anesthesia."
Kate Wahl – Supervisors: Dr. Sarah Munro and Dr. Wendy Norman – Research Proposal: "Narrative as a tool for knowledge translation with health policy makers."