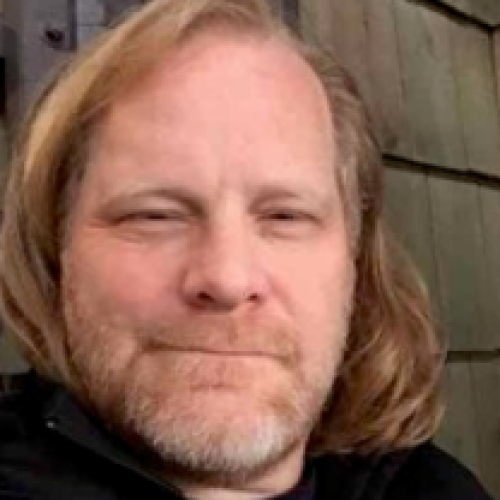 Director, Pharmaceutical Outcomes Programme (POPi), BC Children's Hospital
Professor and Chair, Division of Translational Therapeutics, Department of Pediatrics, Faculty of Medicine, University of British Columbia
Director, Pharmaceutical Outcomes Programme, BC Children's Hospital
Director, Therapeutic Evaluation Unit, Provincial Health Services Authority
The central theme of my research program, Pharmaceutical Outcomes and Policy Innovations (POPi), is the study of drug therapy with the goal of improving human health and quality of life.
I am particularly interested in developing models for evaluating drug effectiveness, medication use models designed to improve patient health, and effective surveillance systems to improve the safe use of medication.
I have a particular interest in pediatric medicine and the variability in drug response. My labs use tools in pharmacogenomics, pharmacoepidemiology and pharmacokinetics in order to develop a systems pharmacology approach to drug problems. On the clinical side, I have an interest in the clinical management of patients who experience serious adverse drug reactions.
Another area of interest is the translation of knowledge to aid evidence-based drug policy development. POPi contributes to solving the international drug policy crisis on two levels: the public policy level (federal and provincial), and the clinical policy level. In this way the needs of government are served to manage drug budgets, the needs of clinicians to improve patient care, and the public need to understand and improve the effectiveness, safety and cost effectiveness of drugs.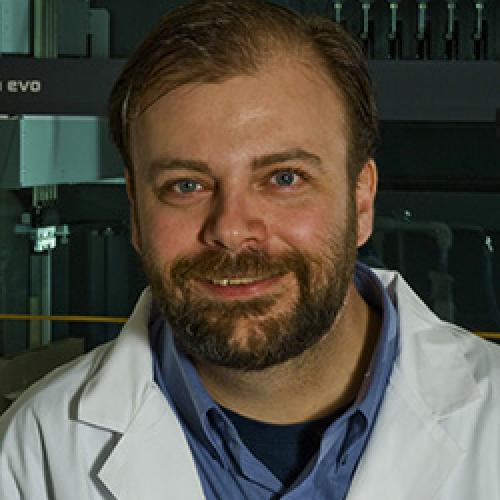 Associate Professor, Faculty of Pharmaceutical Sciences, UBC
Colin Ross is an Associate Professor at UBC, in the Faculty of Pharmaceutical Sciences and is responsible for CPNDS genomic analyses, and co-lead of the Canadian Pharmacogenomics Network for Drug Safety (CPNDS)'s Genome Canada Go-PGx project. His key area of research is to understand why some patients respond positively to certain medications, while a small fraction of similar patients develop serious, debilitating or even life-threatening adverse reactions to the same medications.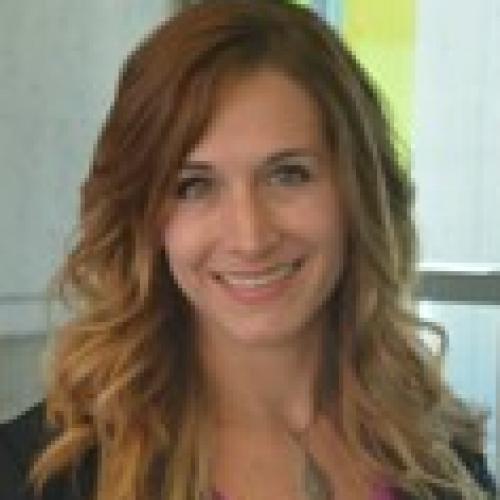 Gabriella Groeneweg, MA 
Program Manager
Gabriella Groeneweg has a Masters of Arts in Professional Communications, focused on organizational behaviour. She works in complex health system environments at the intersection between policy making, clinical decision making for patient care and clinical research. Her professional interests and passions lie in better understanding the conditions that promote and facilitate organizational change and the barriers to creativity and innovation in organizational behaviour. Her expertise is in Knowledge Translation (KT) to promote the implementation of health research into clinical practice settings. For the past 10 years she has worked at the BC Children's Hospital Research Institute on numerous projects moving research into clinical practice. She firmly believes that research is a critical component of patient care.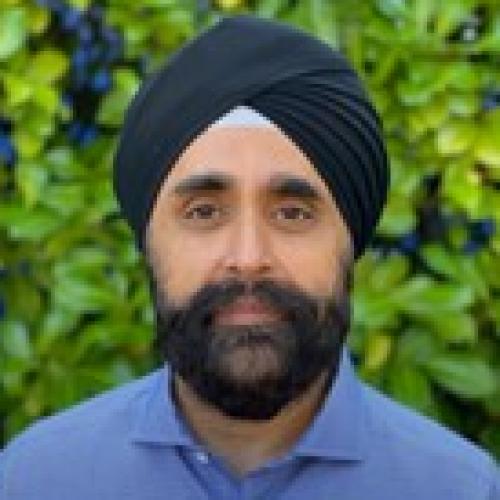 Vikramjit Chopra, MSc, PhD
Research Associate, Faculty of Pharmaceutical Sciences, UBC
Vikramjit (Vik) Chopra is a senior Research Associate and Director of Operations in the Faculty of Pharmaceutical Sciences at the University of British Columbia. As part of his role, he is working towards the establishment of a Genomics analysis platform. His interest is in using and developing Genetic and Genomic technologies to aid in the identification of genetic factors that are associated with disease and/or its therapeutic treatment. Vik obtained his BSc in Microbiology and Immunology and his MSc Neurology and Neurosurgery at McGill University. Vik received his PhD from the Department of Medical Genetics at the University of British Columbia with a focus on Neurodegenerative Disorders. Following his training, he has worked in biomedical, neuroscience, bioinformatics and genomics research in academia, private companies, and governmental organizations.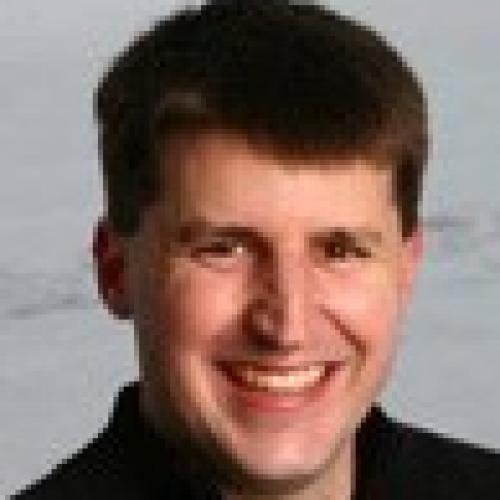 Craig Mitton, MSc, PhD
Professor, Faculty of Medicine, School of Population and Public Health, UBC
Craig Mitton is the co-Director of the Centre for Clinical Epidemiology and Evaluation and a Professor in the School of Population and Public Health at the University of British Columbia. He is the lead author on a book titled "The Priority Setting Toolkit: a guide to the use of economics in health care priority setting" and is the lead or co-author on more than 160 journal articles. His research is focused on the application of health economics to impact health policy and to inform clinical practice. In 2015 he received a Killam Teaching Prize from UBC.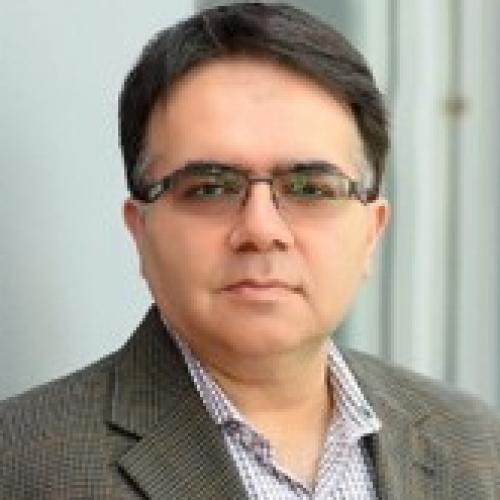 Mahyar Etminan, PharmD, MSc
Associate Professor, Department of Opthalmology and Visual Sciences, UBC
Mahyar Etminan is an Associate Professor at the Department of Ophthalmology and Visual Sciences at UBC, with appointments in the Departments of Medicine and Pharmacology. His areas of research include pharmacoepidemiology, causal inference in epidemiology and epidemiological methods in addressing bias.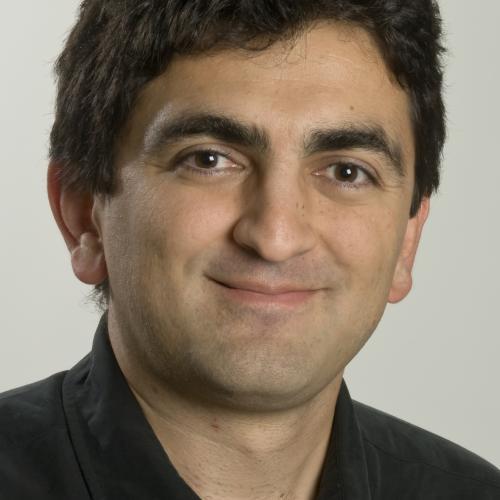 Pediatric Oncologist and CPNDS Investigator
Rod Rassekh is a pediatric oncologist at BC Children's Hospital. His main research interest is identifying risk factors for adverse events due to chemotherapy. As a doctor treating children with cancer, he currently has to use chemotherapy which come with major side effects, many of which are life threatening. His goal is to make chemotherapy safer for kids by identifying genetic risk factors that may help him personalize treatment for children being diagnosed with cancer.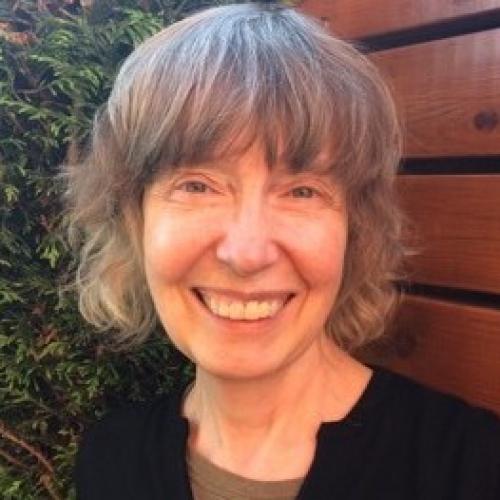 Beth Brooks, MSc
Audiologist
Beth Brooks is a Clinical Assistant Professor at the School of Audiology and Speech Science at the University of British Columbia and an audiologist at BC Children's Hospital. She has done research in aural rehabilitation, focusing on communication strategies and sensory devices for people with severe-profound hearing loss. She has taught speechreading (lipreading) at the Vancouver Community College since 1981 and has particular interests in ototoxicity and hearing assessment of difficult-to-test children.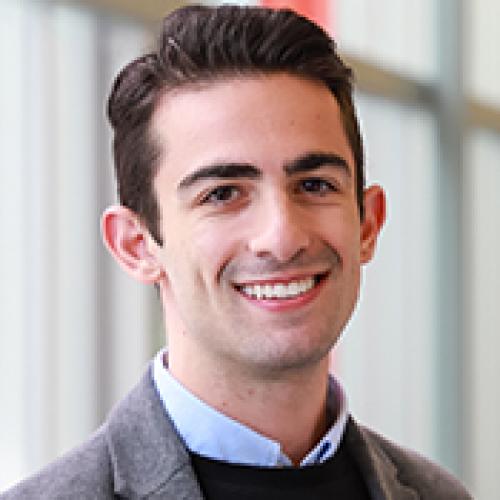 Philip Khayat, PharmD
Clinical Pharmacist
Philip Khayat is a Clinical Pharmacist specializing in pharmacogenomics (PGx) and the implementation of PGx testing. He is currently working on a Genome Canada funded project with the Canadian Pharmacogenomics Network for Drug Safety (CPNDS), in Vancouver and Dynacare Next, in Montreal. This project consists of the implementation of pharmacogenomic testing in the Canadian health care system. He also provides interpretation of pharmacogenomic results and actionable recommendations to physicians and pharmacists who want to use pharmacogenomics in their practice.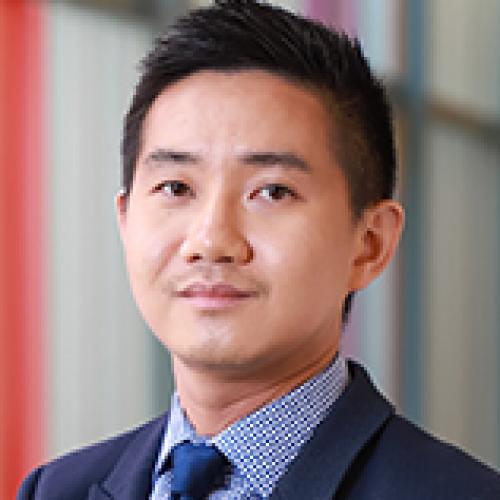 Derek Yau, BBA
Finance Coordinator
Derek is a finance coordinator with the Pharmaceutical Outcomes Programme (POPi). He completed his Bachelor of Business Administration in Accounting Co-op program at Kwantlen Polytechnic University. He is currently a CPA candidate who has over ten years of knowledgeable accounting and finance experience. His role as finance coordinator includes performing and providing backup and support for all core accounting functions led by the Principal Investigator and Researchers.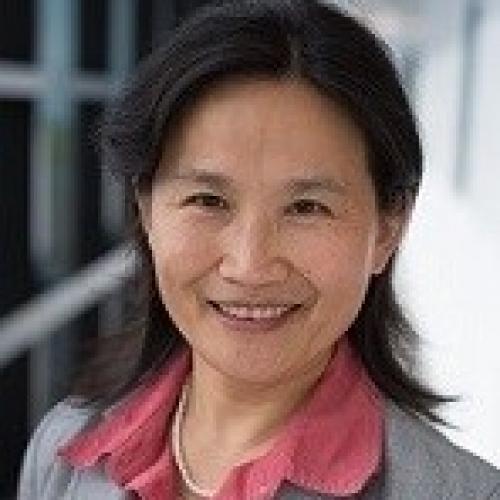 Kathy Li, PhD
Statistical Analyst
Kathy is the statistical analyst at POPi and its affiliated Therapeutic Evaluation Unit (TEU). She has combined trainings in statistics and mathematics (numerical modelling for nonlinear differential equations). Over the past twenty years she had engaged in multiple large-scale provincial studies. She took a primary role in the methodology and analysis for Vancouver injection drug users study and safe injection site program to investigate HIV infection and risk predictors profiling. She has conducted discrete choice analyses using best-worst scaling method for patient's preference in drug therapies and health service selection. At POPi, she draws on her expertise in longitudinal modeling of cohort studies and utilization of large administrative databases to investigate population-level drug use patterns, drug adverse effects and cost evaluation. She has enjoyed the teambuilding and collaboration, especially interaction with trainees to provide statistical consultation and support.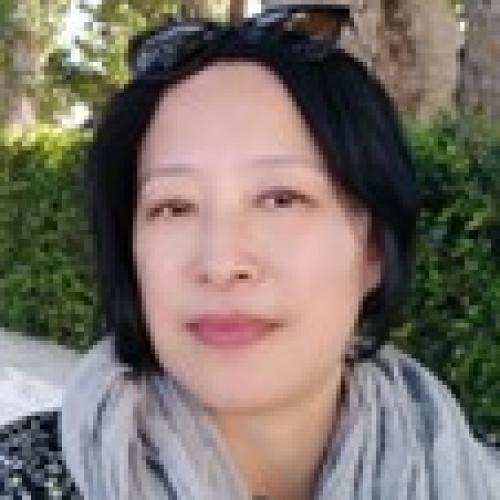 Fudan Miao, BSc
Research Technician
Fudan Miao is a senior research assistant with over 20 years old experience as a technologist in the Pharmaceutical Sciences and BC Children's Hospital laboratory at UBC.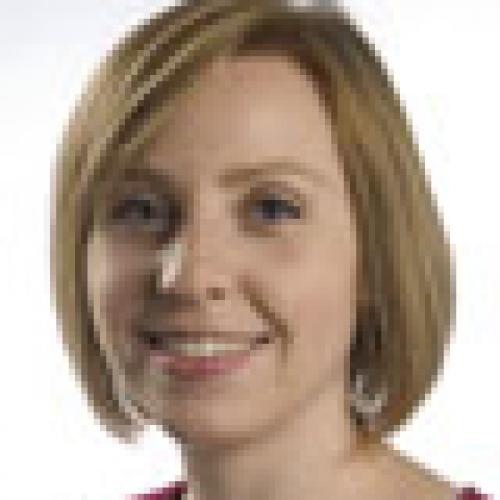 Michelle Higginson, BSc
Research Technician
Michelle is a laboratory manager and research technician with a BSc in Cell and Molecular Biology from Simon Fraser University. She coordinates patient sample management and genotyping for numerous pharmacogenomics research projects. Prior to joining the POPi group, she worked as a research assistant at the BC Cancer Research Institute and at Simon Fraser University in the Department of Molecular Biology and Biochemistry.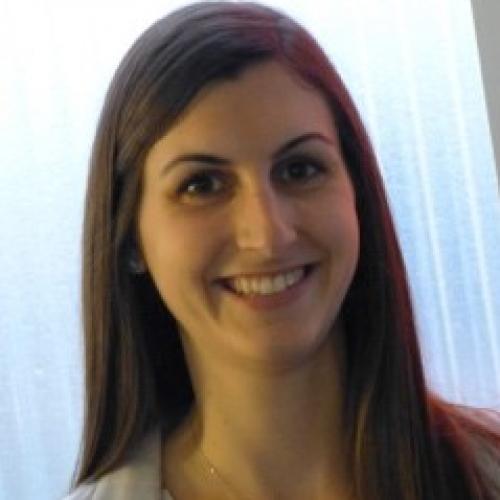 Jessica Trueman, MSc
Clinical Research Coordinator
Jessica Trueman is a clinical research coordinator who completed her BSc at Western University and her MSc at McGill University. With a passion for clinical research, Jessica first started as a research assistant, and has been working with the team for over 3 years now. She is involved with coordinating patient enrollment and clinical data collection in the Vancouver area. Nationally, she oversees the work conducted by clinical surveillors at 8 different sites to monitor study progress, ensuring study goals are achieved.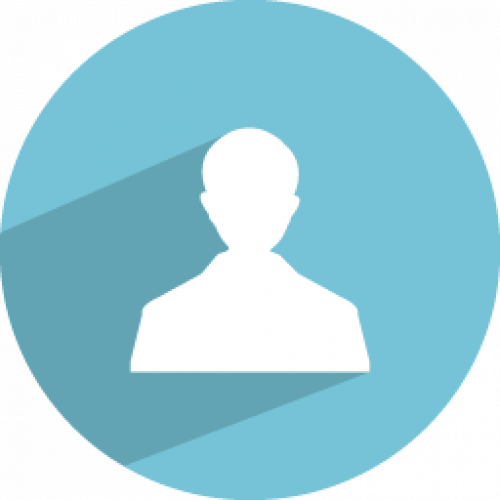 Agnieszka (Aga) Biala, MPharm, PhD
Clinical Research Coordinator
Agnieszka (Aga) Biala joined the POPi team and the CPNDS in 2017, where she supports a number of clinical research projects through grant development, project management and facilitation of knowledge translation. Aga is both a pharmacist and a pharmacologist. She obtained her Master's degree in pharmacy at the Medical University of Lodz, Poland. Having been fascinated by pharmacology (and Scandinavia!), Aga pursued a PhD program at the University of Helsinki, Finland. Her subsequent CIHR-, MHRC- and Mitacs-funded post-doctoral work was conducted at the University of Manitoba and University of British Columbia. In her current position, Aga interfaces with the CIHR - Drug Safety and Effectiveness Network to design, develop and implement studies conducted by the pan-Canadian SEARCH & PREVENT team that aim to uncover genetic predictors of diverse adverse drug reactions by harnessing multi-disciplinary expertise. Furthermore, in 2019, she organized an international conference titled "Stevens-Johnson Syndrome/Toxic Epidermal Necrolysis: From Science to Translation" in Vancouver, BC. Aga is passionate about applying evidence from drug safety and effectiveness research to develop practical drug safety solutions for clinicians and patients. With her expertise, Aga aims to address the unmet needs in healthcare in the field of personalized medicine and adverse drug reactions.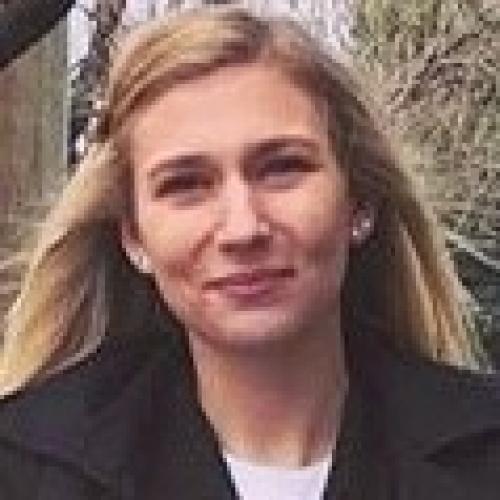 Jessica Lovnicki, MSc
Clinical Research Coordinator
Jessica Lovnicki is a clinical research coordinator with a MSc in Reproductive and Developmental Sciences from the University of British Columbia and a HBSc in Bio-Medical Science from the University of Guelph. During her Masters, she investigated the LIN28B/let-7 pathway in regulating the expression of SOX2 in the development of treatment-induced neuroendocrine prostate cancer. Jessica is currently working on a project looking at the Genomic, Ethical, Environmental, Economic, Legal, and Social Aspects (GE3LS) of pharmacogenomic testing.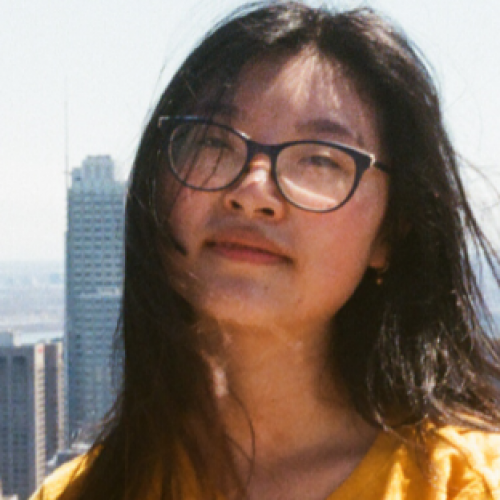 Janine Xu, BSc
Research Assistant
Janine is a recent graduate from McGill. She has previously worked in Gastroenterology research at BC Children's Hospital and McGill University, and infectious disease research at the University of Montreal. Currently, she works as a research assistant in the POPi team, where she helps recruit patients for the GO-PGx project.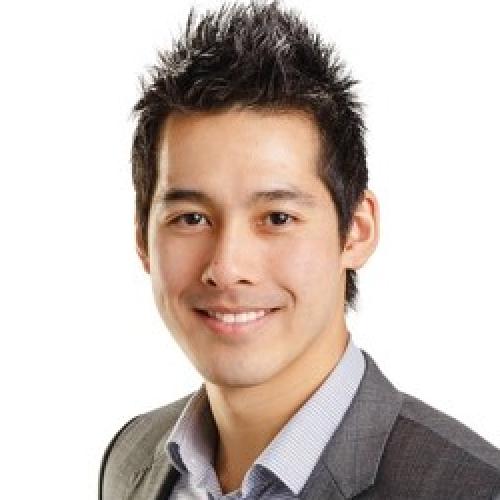 David Olsson, BSc
Research Assistant
David's academic and working experience encompass both nutritional and pharmaceutical sciences. He is a dietitian and his experience in the pharmaceutical industry allowed him to become familiar with drug registration, pharmacovigilance as well as commercialization. He is currently assisting with the research with the Pharmaceutical Outcomes Programme (POPi) to better understand adverse drug reactions in children by exploring genetic variation.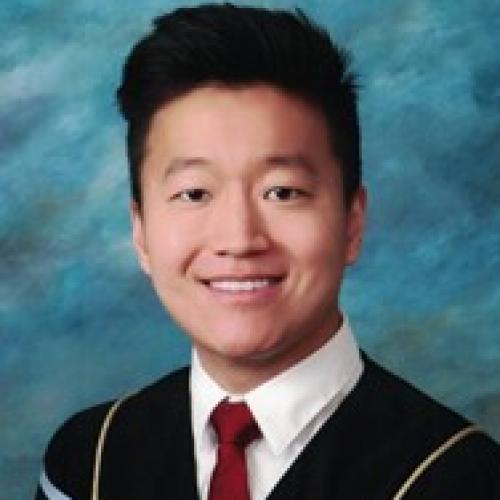 Andy Lynn, BSc
Research Assistant
Andy completed his undergraduate degree at UBC, where he studied pathophysiology & public health in the Integrated Sciences program. He has previous experience as a research assistant in health psychology and ophthalmology. Since summer of 2020, Andy has been a research assistant at POPi, where he is applying his passion for pharmacology and individualized patient care.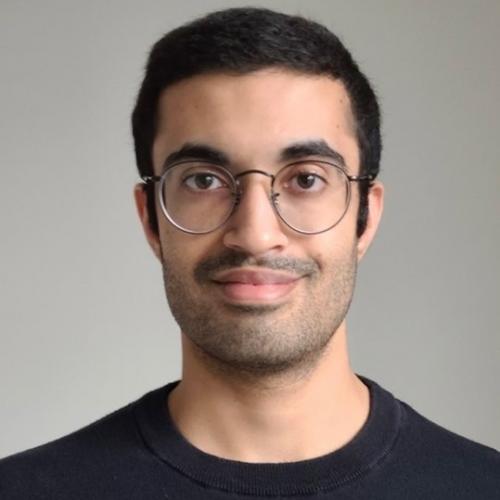 Joell Kochery, BHSc (Hons)
Research Assistant
Joell completed his undergraduate degree at Ontario Tech University, majoring in Public Health. With an interest in clinical research, he attained a post-graduate certification in Clinical Research at Humber College. He has previous work experience as a clinical research assistant in diabetes and endocrinology. He currently works as a research assistant for the Pharmaceutical Outcomes Programme.
Nicole Lam, BSc
Research Assistant
Nicole completed her undergraduate degree at the University of Victoria studying biochemistry and microbiology. She was previously involved with cancer research at OVCARE and with agriculture research at AAFC. Her interests include health sciences surrounding oncology and genetics. Nicole joined the Carleton Lab in 2021 as a research assistant with the Pharmaceutical Outcomes and Policy Innovations Program.