Welcome to this month's Research Roundup, a recurring overview of recent studies published by researchers at BC Children's Hospital Research Institute (BCCHR) and the University of British Columbia, and their collaborators.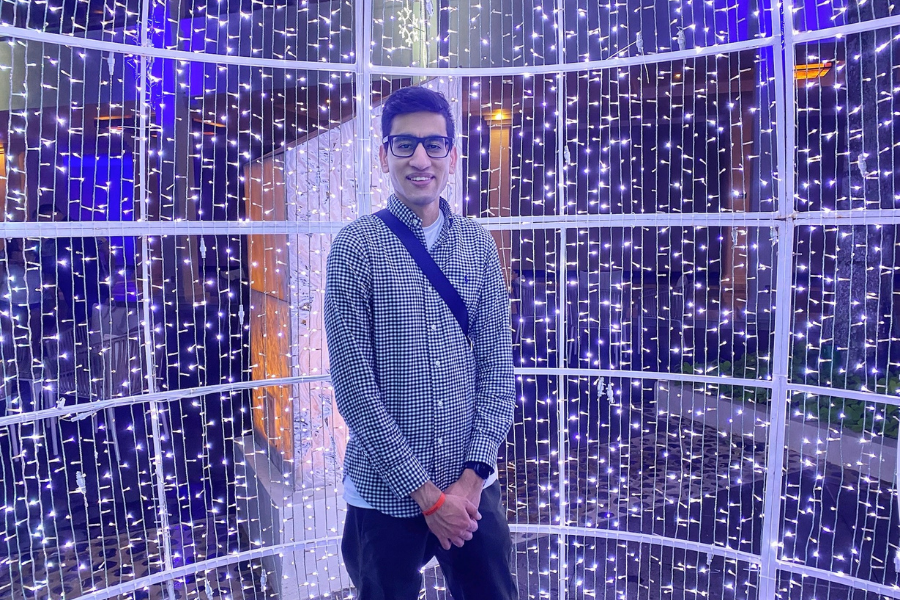 Gluten-free diet adherence in kids with type 1 diabetes and/or celiac disease
BCCHR theme: Childhood Diseases
One in 100 individuals in the general population have celiac disease, but the prevalence is much higher in those with type 1 diabetes. Around one in six to one in 10 people who have type 1 diabetes also have celiac disease.
Interestingly, people living with both type 1 diabetes (T1D) and celiac disease (CD) are more likely to learn that they have CD before they have symptoms. Though asymptomatic, the small intestine is still being damaged by ingestion of gluten, and other systems of the body may become impacted over time. Celiac-related symptoms in these patients may also be mild, non-gastrointestinal, or mistakenly attributed to their diabetes.
Research has indicated that kids with both T1D and CD who start gluten-free diets experience fewer gastrointestinal symptoms and hypoglycemic events, as well as a return to healthy weight and growth for their age.
UBC medical student Rohan Kakkar has a personal interest in this area, as he lives with T1D and CD himself. Supported by his co-authors Dr. Brenden Hursh, Alex Fung, Dr. Collin Barker, and Dr. Alice Foster, he set out to compare gluten-free diet adherence and barriers for children with both T1D and CD versus children with CD alone.
"Since those with type 1 diabetes are more likely to be diagnosed with celiac disease before they have symptoms, these children may feel less motivated to maintain strict adherence to a gluten-free diet. This can put them at greater risk for celiac-related complications and poor health outcomes later on," says Rohan.
The team surveyed 72 young patients aged 18 and under who'd been treated at BC Children's Hospital for either T1D and CD or CD alone, and also collected laboratory data from the participants' medical records. Of the 72 participants, 26 had T1D and CD and 46 had CD. All of the participants with CD alone and 92 per cent of the participants with T1D and CD reported following a gluten-free diet.
"We found that adherence was high for both groups, perhaps reflecting the comprehensive care they received at BC Children's," says Dr. Hursh. "However, children with T1D and CD perceived less benefit to their health and faced more negative effects on activities from being on a gluten-free diet. In line with this, the rates of reported adherence to a gluten-free diet were lower for children with both T1D and CD across all settings — at school, at home, in restaurants, and so on."
"Our study shows that, while maintaining a gluten-free diet is difficult for anyone — with potential negative impacts on social life, activities, finances, and travel — children with both T1D and CD experience additional barriers to maintaining a gluten-free diet," says Dr. Hursh. "Since gluten-free foods are often higher in carbohydrates and sugar, these patients and their families typically spend more time and face higher costs when searching for suitable options that are both gluten-free and in line with healthy diabetes management."
The team's study points to the need for a tailored approach to care for children with both type 1 diabetes and celiac disease.
Read more in "The Experience of a Gluten-Free Diet in Children With Type 1 Diabetes and Celiac Disease," Journal of the Canadian Association of Gastroenterology.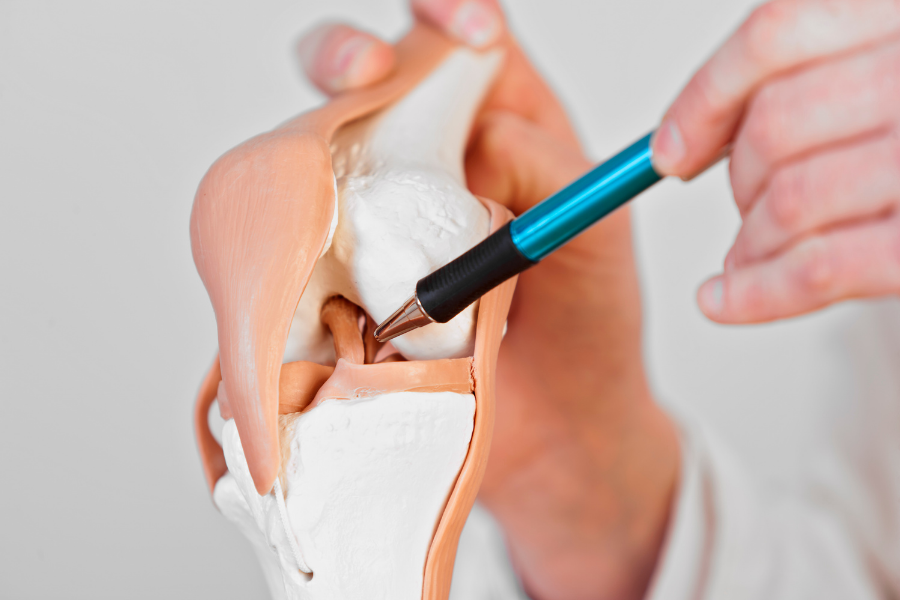 Improving training programs to prevent ACL knee injuries among young female athletes
BCCHR theme: Evidence to Innovation
Anterior cruciate ligament (ACL) injuries account for almost one-quarter of all knee injuries among young athletes, and young female athletes have two to eight times greater risk of ACL injury compared to their male peers. Research indicates that sex-specific anatomical, hormonal, neuromuscular, and biomechanical factors predispose teen girls and women to increased risk of ACL injuries.
The injured athlete typically experiences significant time lost from their sport, psychological impacts, and long-term consequences to their health and well-being. They require extensive rehabilitation following reconstructive surgery, and many ACL injuries also involve damage to surrounding tissue, such as cartilage. Individuals with ACL tears have an increased risk of chronic knee problems and early onset osteoarthritis.
ACL injuries, which occur when excessive force is placed on the ligament, are typically divided into two categories: contact and non-contact ACL injuries. Contact ACL injuries often occur when the athlete makes physical contact with another individual, such as when two athletes collide on a soccer field. Non-contact injuries account for nearly three-quarters of ACL tears and occur when an athlete suddenly stops, lands, and/or changes directions.
UBC medical student Anmol Mattu, Dr. Ian Pike, Vanessa Linton, Alex Zheng, and their collaborators recently performed an umbrella review to evaluate the effectiveness of ACL injury prevention programs to reduce the risk of non-contact ACL injuries among female athletes under 19 years of age. Their umbrella review looked at 15 systematic reviews and meta-analyses that assessed the effectiveness of ACL injury prevention training programs.
"We wanted to determine the most effective exercise components to include in non-contact ACL injury prevention programs," says Ms. Mattu. "High school sports teams could eventually incorporate these programs into their practices, and the findings could also inform clinical recommendations for physicians aiding in prevention and counselling of patients."
The team found that the best prevention programs incorporate at least three different exercise types, with plyometrics and strengthening exercises being the most important. The most common delivery of prevention programs was during the pre-season and throughout the season, two to three times per week.
"Importantly, the evidence indicates that the ACL injury prevention exercises should match the high-risk movements related to the specific sport in question, as opposed to a one-size-fits-all approach across all sports," says Dr. Pike. "These exercises can be seamlessly incorporated into warm-ups, which may also improve adherence to the training."
Dr. Pike and his team hope that implementation of comprehensive non-contact ACL injury prevention training programs, specific to each sport, will prevent ACL tears among young female athletes and the long-term impacts associated with these injuries.
Read more in "Prevention of Non-contact Anterior Cruciate Ligament Injuries Among Youth Female Athletes: An Umbrella Review," International Journal of Environmental Research and Public Health.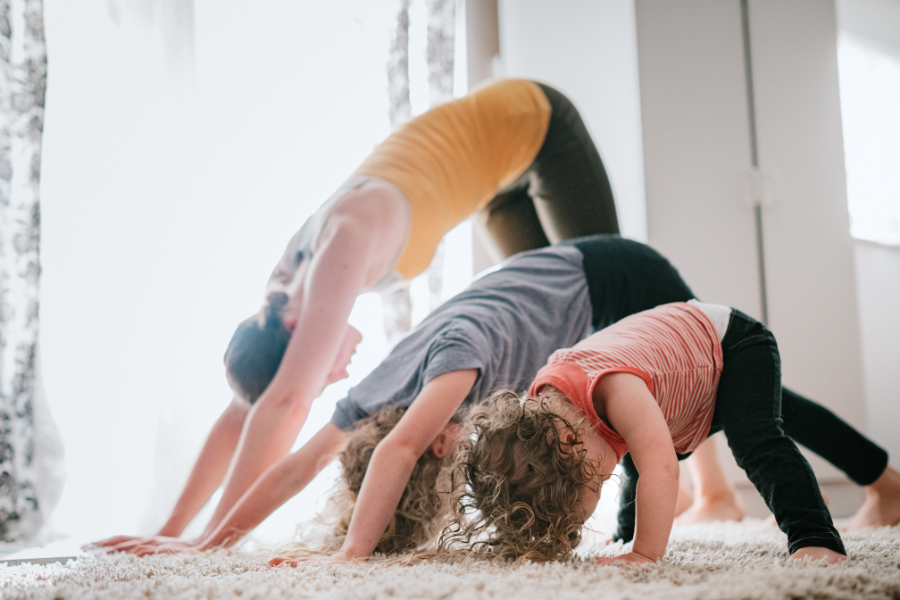 App-based at-home exercise program for depression during the COVID-19 pandemic
BCCHR theme: Healthy Starts
Many Canadians experienced the development or exacerbation of depressive symptoms during the COVID-19 pandemic as a result of increased isolation, fears of SARS-CoV-2 infection, economic hardship, and/or other stressors. Health-care providers and agencies, including the World Health Organization and the U.S. Centers for Disease Control and Prevention, recommended physical activity and exercise strategies as ways to bolster or attain mental health during the pandemic.
However, mandated closures of fitness centres and outdoor recreation sites greatly reduced Canadians' opportunities to engage in physical activity. In the early months of the pandemic, Dr. Eli Puterman, Dr. Mark Beauchamp, Benjamin Hives, Nicole Mazara, Nikol Grishin, Dr. Joshua Webster, Dr. Michael Koehle, Dr. Yan Liu, and their collaborators developed the COvid-19 Pandemic and Exercise (COPE) trial to test whether app-based at-home workouts would lead to reduced depressive symptoms in adults over the course of six weeks, compared with a waitlist control group.
"Several previous studies have shown a clear link between long-term exercise and the prevention or reduction of depressive symptoms," says Dr. Puterman. "We wanted to see if the same would be true for exercise done at home with limited space and little to no exercise equipment. We also wanted to see if certain types of workouts are better than others at reducing depressive symptoms. For the COPE study, we partnered with the San Francisco-based mobile technology company Down Dog to offer free access to their suite of apps that provide opportunities to engage in high-intensity interval training and yoga."
To participate in the study, participants had to report low physical activity; have access to internet and a mobile device; and be English-speaking, Canadian, aged 18 to 64, not retired, and capable of performing moderate-intensity physical activity. Three hundred thirty-four participants were randomly assigned to one of four groups: high-intensity interval training (HIIT), yoga, HIIT + yoga, or waitlist control.
"We asked participants in the three workout groups to complete a minimum of four weekly 20-minute sessions for six weeks using a free mobile exercise app, while the control group was asked to maintain their usual low activity level for the same duration," says Dr. Puterman.
The team measured participants' depressive symptoms every week, with the first measurement at baseline and the last measurement at the end of the sixth week.
"While participants in the control group had stable and elevated depressive symptoms throughout the six weeks of the study, all three workout groups had decreasing depressive symptoms over time," says Dr. Puterman. "The greatest effects were in the combination HIIT + yoga group, which could have something to do with the fact that this group completed the most minutes of activity each week."
The team's results show that app-based at-home physical activity protocols are effective at reducing depressive symptoms during a pandemic and could easily be expanded to other populations and age groups, including children, teens, and their parents.
Read more in "COVID-19 Pandemic and Exercise (COPE) Trial: A Multigroup Pragmatic Randomised Controlled Trial Examining Effects of App-Based At-Home Exercise Program on Depressive Symptoms," British Journal of Sports Medicine.
Do you have a question about this article or other BCCHR news?