Education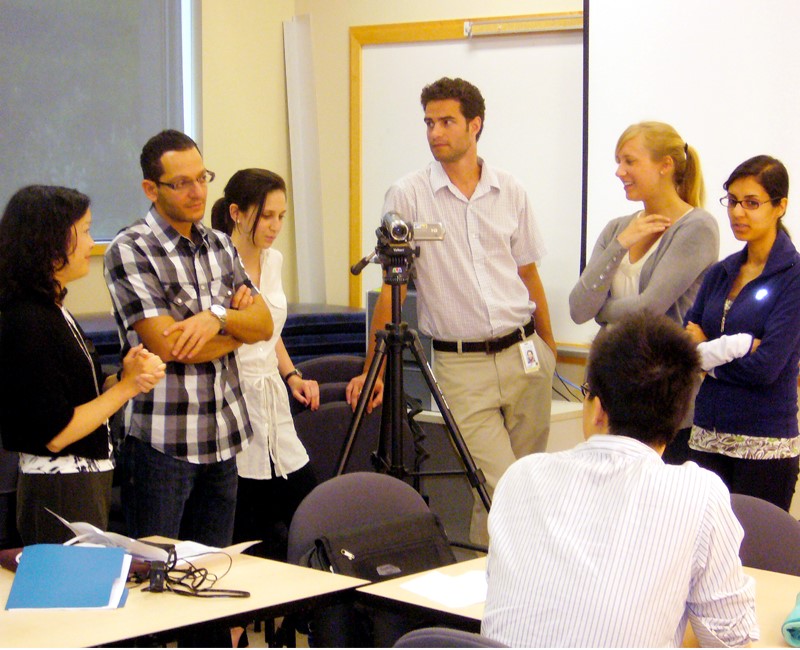 Over the last five years, OPSEI has provided an interdisciplinary Academic Round on the first Tuesday of each month. The focus of this round is to discuss innovative advances and evaluation of patient care which attracts broad representation from all the surgical disciplines, anesthesia, nursing, and administration. This round is accredited as a Continuing Medical Education activity through the Royal College of Physicians and Surgeons of Canada.
OPSEI has received an educational grant from the Teaching and Learning Enhancement Fund to implement an educational project entitled, "Lights, Camera, Surgery: Production of Educational Videos within the OR Setting." This project will enable us to create surgical educational video resources for clinical learners of all levels while providing students with innovative opportunities to learn and work within the surgical environment. While there are currently very successful student clinical rotations across all eight disciplines of pediatric surgery, it is essential to ensure that clinical learning opportunities are maximized through the application of modern technology. In this way, we can build, strengthen, and increase the capacity for learning within the constrained operative setting. Improvements in digital video production and ease of use have allowed us to move towards the design and implementation of instructional videos. This will give junior trainees a chance to understand the many aspects of a basic procedure without the pressure of the operating room environment. This project was designed to employ instructional video production in teaching basic surgical procedures. Medical student training capacity will be enhanced through offering training in video production within the clinical environment which will serve them well through their medical careers.
Research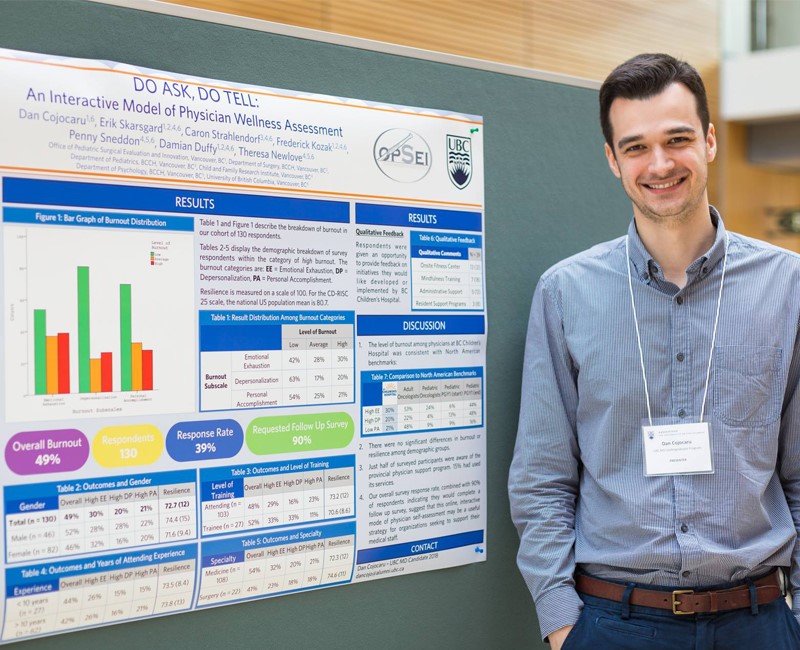 OPSEI continues to foster an environment which promotes student and faculty partnerships in clinical research. The scholarly activity is incredibly diverse ranging from long-term outcomes in neurosurgery to pain management in scoliosis to the evaluation of cochlear implantations in children with disabilities.
OPSEI support pediatric clinical research in a variety of ways including the Summer Student Program. The Summer Student Research program at UBC's Oak Street campus was initiated with the following goals:
Evaluate and improve the care we provide to children and families.
Foster a new generation of researchers and promote participation early in training.
Inspire student curiosity and leadership in evidence-based medicine.
Model careers in clinical research through providing undergraduate learners with appropriate mentorship, encouragement, and support.
The research conducted through the faculty/student partnerships continues to make a tangible contribution to the provision of high-quality clinical care for our pediatric patients at our hospital.
Summer Students Research
For twelve years, the Office of Pediatric Surgical Evaluation and Innovation continues to foster collaborations between students and faculty. These relationships are mutually beneficial educationally, while remaining clinically productive through research. This year proved to be no different in our facilitation of excellent research which has given many student the opportunity to present at the Western Medical Student Research Forum and other conferences.
Global Health Involvement