Established to provide cultural oversight & strategic advice in support of the collaborative creation, implementation, and utilization of the IBVL including respectful, culturally safe policies regarding access to data for clinical diagnoses [and related research].
Committee members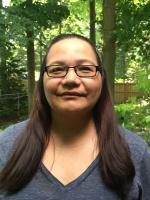 Susan Dowan
Chair
Susan Dowan is a mother of five and grandmother of one, and is of Cree background from Manitoba. She successfully graduated with a degree in Aboriginal Studies from the University of Toronto in 2004, and has worked with Indigenous Women and children for fifteen years. Currently, Susan is an Indigenous Community Recruiter for Circles For Reconciliation Toronto region, a project whose aim is to establish trusting, meaningful relationships between Indigenous and non-Indigenous peoples as part of the 94 Calls to Action from the Truth and Reconciliation Commission. Susan is also the mother of a son born with a rare genetic condition known as PRUNE1-associated disorder. Her son was recorded as 5th case worldwide. During his diagnostic odyssey, her son experienced numerous hospital admissions at the Hospital for Sick Children in Toronto. He remained undiagnosed until a re-analysis of his Whole Exome Sequencing data revealed his diagnosis. Susan and her family effectively advocated on behalf of her son to find his diagnosis. Her goals were to create understanding of her son's health struggles and medical journey, to open doors to research, and to positively impact future generations of children with undiagnosed rare disorders.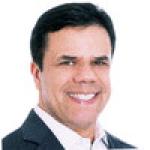 Eduardo Vides
Co-chair
Eduardo Vides is Senior Health Policy Advisor at the Métis National Council. He has worked continuously at different capacities for and with Métis organizations over the last 12 years, on Métis topics such as health governance, social determinants of health, health surveillance, policy and research. Eduardo has assisted Metis leaders in their health sector work and he also has served on several advisory committees and working groups representing the Métis National Office. Eduardo is also an international health consultant, who has collaborated with and worked for various Latin-American organizations including Pan-American Health Organization (WHO/PAHO), governments, Academia and Indigenous organizations and communities. Dr. Vides is an International Graduated Physician. He earned a medical degree from the Autonoma of Guadalajara University (México), a MPH from the University of London (UK) and a MHA from the EAN University (Colombia).
​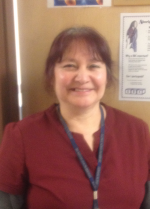 Bonnie Davis
A. Darlene Davis is a band member of the Six Nations of the Grand River. She is wolf clan. She graduated as a Registered Nurse in Hamilton in 1974. She has held many positions over the last 46 years and has been doing community health research for Six Nations Health Services for the past 21.5 years affiliated with McMaster University and the Population Health Research Institute. She has worked in a hospital setting, in a medical clinic, in a public health clinic and currently in White Pines Wellness Centre. Some of her research involvement since March, 1999 includes: The Study of Health Assessment and Risk Evaluation in Aboriginal People with the main paper accepted in the medical journal called The Lancet in 2001. Completed Action to control cardiovascular risk in diabetes, a clinical trial of United States and Canada. Completed Diabetes Reduction Assessment with Medications, Heart Outcomes Prevention Evaluation Study with Medications. Completed the Canadian Alliance for Healthy Hearts and Minds clinical Study involving 8 First Nations across Canada. Completed the Healthy Roots Pilot Study involving "Traditional Foods", and currently working with the Aboriginal Birth Cohort Study and the Healthy active living for families with young children study. Team member of the Alliance working group and the Silent Genomes Indigenous Background Variant Library steering committee. All for Health.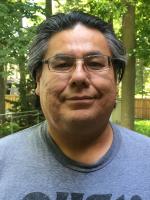 Joe Keesickquayash
Joe is the father of Edward who was born with a rare genetic condition known as PRUNE1-associated disorder. Edward was recorded as the fifth case worldwide. During his diagnostic odyssey, Edward experienced numerous hospital admissions at the Hospital for Sick Children in Toronto and Peterborough Regional Health Centre in Peterborough, Ontario. Joe was hopeful that a diagnosis would be found to understand his son's medical journey. After his second birthday Edward remained undiagnosed until a re-analysis of his Whole Exome Sequencing data revealed the diagnosis was PRUNE1-associated disorder.The journey to find a diagnosis for Edward was challenging. Despite the challenges, Joe remains hopeful that the experience with Edward's journey will facilitate further opportunity for Whole Exome research among Indigenous families of children with undiagnosed disorders. Joe is optimistic that this experience will help future generations of children and parents of children with undiagnosed rare disorders.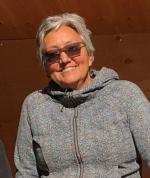 Julie Morrison
Gitxsan Community Member
                                Lisa Mayotte
                                         Lac La Ronge community member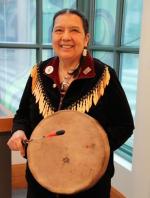 Syexwaliya Ann Whonnock
Elder, Squamish nation
Syexwaliya is a Knowledge Carrier & Elder Advisor from Squamish Nation with strong Indigenous worldviews, ancestral knowledge and traditional teachings, widely respected and acknowledged for her work and energy commitment to her community.
Thanks for working with us!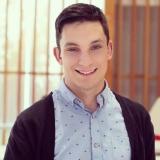 Mathew Fleury (Gimewan Niimi),
PhD(c), MPH, BSW, BA
Manager, Research and Knowledge Exchange, First Nations Health Authority (FNHA),
Adjunct Professor, Faculty of Health Sciences, Simon Fraser University
Mathew Fleury (he/his) is an Indigenous Social Worker, community-based researcher, and public health professional. Mathew is Nēhiyawak (Mistawasis Nēhiyawak; Plains Cree), and as a proud member of one of the founding families of the Métis Nation, he has deep roots in the Red River Valley of Manitoba. Throughout his work, he draws from his lived, academic, and professional experiences in advancing grassroots approaches within research and policy. Mathew is passionate about issues impacting Indigenous Peoples, including harm reduction, mental health, and accessibility. He has also continued to promote the inclusion of those who, like him, have faced marginalization. With lived and living experiences and as a queer Two-Spirited individual, Mathew occupies the intersection between innovative advocacy, meaningful community engagement, and transformative legislation. His unwavering passion for human rights and culture has earned him a new name, proffered by Elders in his community: Gimewan Niimi (Rain Dancer). Buoyed by a vision for inclusive and impactful experiences that find ground in the teachings of the Cree and Michif peoples, Mathew seeks to continue to stand as a paragon of diversity and resilience, sowing the seeds of Indigenization, resurgence, and decolonization for generations to come. Following studies in Psychology at Queen's University, Mathew graduated from Laurentian University's Indigenous Social Work program. He completed studies at the Edinburgh Medical School: Molecular, Genetic and Population Health Sciences, alongside the World Health Organization's (WHO) Collaborating Centre for Population Health Research and Training. He is a PhD Candidate in the Faculty of Health Sciences at Simon Fraser University (SFU). Mathew was previously the Housing Manager for the Culturally Supportive House with the Aboriginal Coalition to End Homelessness. Here, he actively contributed to developing one of North America's first Indigenous Alcohol Harm Reduction programs. Moreover, he has experience in research and project coordination, management, academic support and grant writing in academic institutions, the Canada Research Chairs Program, and beyond. In 2019, Mathew was named a 3M National Fellow by 3M Canada, and that same year, he was recognized as a Youth Accessibility Leader by the Government of Canada. As well, alongside other FNHA staff, Mathew was awarded the Gold Quill Award from the International Association of Business Communicators in recognition of the organization's Overdose Prevention and Harm Reduction Campaign. For these accomplishments, among others, Mathew has become highly sought after during his 9+ years of experience across research and human service delivery systems due to his strong background in trauma-informed approaches, anti-racism, and cultural safety and humility. In 2021, he was promoted from the Indigenous Harm Reduction Community Coordinator at the First Nations Health Authority (FNHA) to Manager, Research and Knowledge Exchange. In this role, Mathew is responsible for managing the overall approach, design, and implementation of medium to large-scale research initiatives at the FNHA. In addition, Mathew is an Adjunct Professor in the Faculty of Health Sciences at SFU.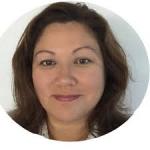 Namaste Marsden
Manager, First Nations Research and Knowledge Exchange, First Nations Health Authority
Namaste Marsden, Masemtxoxw, BA, LLB, is from the Wilp Gamlaxyeltxw, Lax Ganeda (Frog Clan). Namaste is a mother to two sons and is from a close knit family from Gitanyow and Gitsegukla on her late father's side. Namaste has over twenty years of professional experience with Indigenous programs and organizations in health, policy, and research at the local, provincial, and national levels. She is passionate about creating opportunities for collaborative engagement and partnerships, generating knowledge and evidence from western and First Nations world views, mentorship of Indigenous research trainees, community-led Indigenous research, writing and editing, developing opportunities for knowledge to action, and policy and organizational development for the direct benefit of Indigenous peoples and protection of their rights. Areas of interest and research include hereditary and modern governance, spectrum of OCAP® application in First Nations research and ethics, Indigenous knowledge and modern applications, and areas of health including harm reduction, tobacco use, trauma informed care for Elders, and HIV/AIDS. She served as Executive Director, Aboriginal Health Research Networks Secretariat, and Managing Editor, International Journal of Indigenous Health (formerly JAH) – the first following its transfer from the National Aboriginal Health Organization in 2012. She is currently Director of Health Economics and Analytics at the First Nations Health Authority in Vancouver, BC and holds an Adjunct Faculty position with Simon Fraser University Faculty of Health Sciences and is the Co-Chair of the Research Ethics Advisory Council (BC).​