Silent Genomes Project
Reducing health-care disparities and improving diagnostic success
for Indigenous children with genetic disease

Project Leaders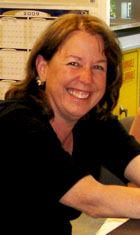 Laura Arbour
MD, MSc, MSc, FRCPC, FCCMG Professor, Medical Genetics, University of British Columbia; Affiliate Professor, Division of Medical Sciences, University of Victoria
Project Leader
Dr. Laura Arbour is a Professor in the Department of Medical Genetics situated at the UBC Island Medical Program, and an Affiliate Professor in the Division of Biomedical Sciences at the University of Victoria. Her clinical practice and research focuses on northern and Indigenous health issues as they pertain to genetics. Trained as both pediatrician and clinical geneticist (McGill University), her research integrates maternal-child health issues and the study of rare genetic conditions in Indigenous persons, families and communities. She leads the Community Genetics Research Program situated at the University of Victoria, and works with First Nations and Inuit partners on several projects. 
Read more…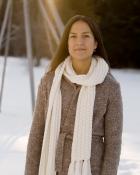 Nadine R. Caron 
MD, MPH, FRCSC Associate Professor, UBC Northern Medical Program Co-Director, UBC Centre for Excellence in Indigenous Health
Co-Project Leader and Team Lead Activity 1
Nadine Caron currently resides in Prince George, BC where she provides surgical oncology care for those that call rural and remote Canada home. Nadine is also an associate professor in the UBC Faculty of Medicine's Department of Surgery where she teaches in the Northern Medical Program. During her surgical residency, Nadine completed a Master's in Public Health from Harvard University and was awarded UBC's Top Student Award. Nadine is also appointed as an Associate Faculty member of the Bloomberg School of Public Health, Johns Hopkins University where she teaches for the Center for American Indian Health. Nadine is Anishnawbe from Sagamok First Nation. Her work involves a variety of audiences and knowledge users including governments, provincial health authorities, national medical organizations, health research funding bodies, and several universities to achieve identified and overlapping objectives. In 2014, she was appointed Co-Director of the UBC Centre for Excellence in Indigenous Health located at UBC's School of Population and Public Health.
Read more…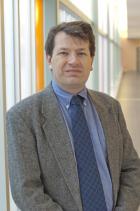 Wyeth W. Wasserman
PhD, Executive Director, BC Children's Hospital Research Institute, Associate Dean for Research, Faculty of Medicine, Senior Scientist, Centre for Molecular Medicine and Therapeutics; Professor, Department of Medical Genetics, University of British Columbia
Co-Project Leader and Team Lead Activity 3
Having worked in the biotechnology and pharmaceutical industry in both North America and Europe, Dr. Wasserman's research focuses on projects with applied biomedical impacts. His computational biology laboratory develops computer algorithms for the analysis of human DNA sequences. Originally established at Sweden's Karolinska Institute and since 2002 at the University of British Columbia, Dr. Wasserman's lab provides international leadership in the identification and engineered design of DNA sequences that control when and where in the body each gene is active – the On and Off switches. With the arrival of low cost DNA sequencing for patients, his team works closely with clinicians at BC Children's Hospital to discover the genetic causes impacting patients and families. He has published over 120 peer-reviewed papers, participated in over $15-million of funded research, and supervised more than 60 graduate and post-doctoral trainees.
Read more…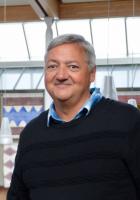 Jeffrey Reading
PhD, Professor, Faculty of Health Sciences, Simon Fraser University
Mohawk Indigenous Scholar (SFU, Providence Health, FNHA-Chair in Heart Health and Wellness)
Project Advisor
Dr. Jeffery Reading is a professor of Health Sciences at Simon Fraser University and the inaugural First Nations Health Authority Chair in Heart Health and Wellness at St. Paul's Hospital. He has two decades of experience improving the health of Indigenous people in Canada and around the world. He has brought attention to issues such as access to potable water, health promotion and disease prevention, heart health, diabetes, tobacco misuse and accessibility to health care among Aboriginal Canadians. He has played a pivotal role in the introduction of Canadian ethics guidelines for Aboriginal health research.
Dr. Reading was the founding Director of the Centre for Aboriginal Health Research at the University of Victoria, the inaugural Scientific Director of the CIHR Institute of Aboriginal Peoples' (2000 to 2008) and is the recipient of numerous awards including the 2008 National Aboriginal Achievement "Indspire" Award.
Read more…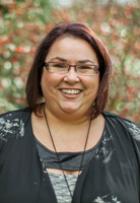 Sonia Isaac-Mann
MSc, BSc, Vice President Programs and Services, First Nations Health Authority
Co-Investigator
Sonia Isaac-Mann is of Listuguj Mi'gmaq First Nation ancestry and serves as the Acting VP, Policy, Planning, Programs & Community Wellness Services. As a key member of the Chief Operating Officer's team, Sonia leads Community Health and Wellness Services and brings a community-oriented approach to the delivery of services and program supports to BC First Nations. A critical function of her role is to provide professional advice to BC First Nations, First Nation Health Service Organizations, Health Directors and Regional Directors.
Sonia has worked in the area of First Nations health for over 20 years and has extensive community, regional and national experience. She advocates for culturally-appropriate health policies that lead to better programs and health service delivery for First Nations. Prior to joining the FNHA in 2015 Sonia worked with the Assembly of First Nations (AFN) as the Associate Director of Health. 
Sonia holds a Master of Science degree in Medical Sciences – Public Health Sciences with a focus on Population Health from the Faculty of Medicine at the University of Alberta. She also holds a Bachelor of Science Degree from Bishop's University.
Read more…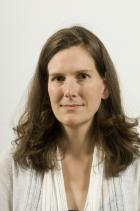 Anna Lehman
MD, FRCPC, MA, Associate Professor, Medical Genetics, U. of British Columbia; Clinical Geneticist BC Women's Hospital
Team co-Lead Activity 2
Dr. Anna Lehman is a practicing clinical geneticist in Vancouver, where she also completed her medical training, at the University of British Columbia. She is now an associate professor in the medical school, researching genetic causes for congenital disorders. She is supported by an award from the BC Women's Hospital Research Institute, with the aim to improve genomic medical care during this time of rapid advancement in technology and knowledge. In her free time, she enjoys reading, running through obstacle courses, and hanging out with her family. 
Read more…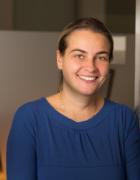 Maja Tarailo-Graovac
PhD, Assistant Professor, Depts. Of Biochemistry & Molecular Biology and Medical Genetics, Alberta Children's Hospital Research Institute, University of Calgary
Team co-Lead Activity 2
Dr. Maja Tarailo-Graovac is an Assistant Professor in the Departments of Biochemistry & Molecular Biology, and Medical Genetics situated at the Cumming School of Medicine and Alberta Children's Hospital Research Institute at the University of Calgary. Her research program interconnects high throughput sequencing, human and model organism genetics/genomics to understand rare disorders. In particular, her multidisciplinary research focus is on maximizing the diagnostic potential of genome-wide sequencing (e.g. detection of 'all' classes of genetic variation in a single test), as well as understanding the effects of different genetic backgrounds (i.e. genetic modifiers) on penetrance and expressivity of rare genetic diseases. Her research is funded by Canadian Institutes of Health Research (CIHR), Alberta Children's Hospital Foundation, Rare Disease Foundation, Clinical Research Fund (Cumming School of Medicine) and Rare Diseases: Models & Mechanisms Network. Beyond research, Dr. Tarailo-Graovac is committed to training and education of next generation geneticists/genomicists.
Read more…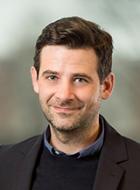 Dean Regier
PhD, Assistant Professor, Scientist, Cancer Control Research, BC Cancer Agency, School of Population and Public Health, U. of British Columbia
 
Team Lead Activity 4
Dr. Dean Regier is a Scientist within Cancer Control Research, BC Cancer and the Canadian Centre for Applied Research in Cancer Control (ARCC), and an Assistant Professor, School of Population and Public Health, University of British Columbia. Dr. Regier's research focuses on understanding access to healthcare and improving methods to estimate the benefit of health care, with applications to genomic technologies and the 'value of genomic knowledge' i.e. how genes play a role in our personal lives and how publics value and trade between benefits and risks when making decisions to undergo testing. He incorporates this person-centred evidence into economic models that answer questions of equity and value for money.
Read more…
Nanibaa' Garrison
Assistant Professor, Dept. of Pediatrics, Div. of Bioethics, University of Washington, School of Medicine; Seattle, Children's Research Institute 
Co-Investigator
Dr. Garrison is Assistant Professor in the Treuman Katz Center for Pediatric Bioethics at Seattle Children's Research Institute and Department of Pediatrics at the University of Washington.  She is also faculty for the Summer internship for INdigenous peoples in Genomics (SING) Workshop, a competitive yearly one-week workshop covering the uses, misuses, and limitations of genomics as a tool for indigenous peoples' communities.  Dr. Garrison's research interests include ethical issues in genetics research such as informed consent, issues with privacy and confidentiality, and special issues for diverse groups with a concentration on Native American communities.
Read more…
Other Co-investigators
Marco Marra
OBC, PhD, FRS(C), FCAHS, Director and Distinguished Scientist, Canada's Michael Smith Genome Sciences Centre, BC Cancer Agency; Professor and Head, Department of Medical Genetics, Faculty of Medicine, University of British Columbia; Canada Research Chair in Genome Science, University of British Columbia; Adjunct Professor, Department of Molecular Biology and Biochemistry, Simon Fraser University; Terry Fox Research Institute, British Columbia Node Leader
Sonia Anand
MD, PhD, FRCPC, Professor, Dept. of Medicine and Epidemiology, Senior Scientist, Pop Health Research Institute, McMaster University 
Ripan Malhi
PhD, Associate Professor, Anthropology, Carl R. Woese Institute for Genomic Biology, University of Illinois
Simon Gravel
PhD, Assistant Professor, Department or Human Genetics, McGill University Canada Research Chair in Population and Statistical Genetics
Anne-Marie Laberge
MD, MPH, PhD, Associate Clinical Professor, Medical Genetics/Pediatrics, CHU Sainte-Justine, Department of Pediatrics, Université de Montréal
Francois Bernier
MD, FRCPC, FCCMG, Head/Associate Professor, Medical Genetics, U. of Calgary, Alberta Children's Hospital
Josée Lavoie
PhD, Professor, Community Health Sciences; Director, Manitoba First Nations Centre for Aboriginal Health Research, University of Manitoba